Redefining the status quo.
Welcome to a new era. One that is the culmination of technology and innovation, reshaping the way we drive - for the better. Our aim is to lead the charge in emission-free mobility.
Today we're starting that journey by redefining what it means to be an electric vehicle.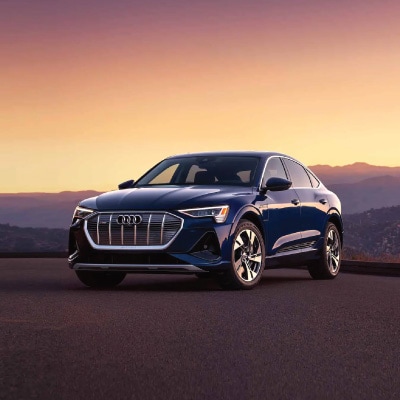 All about the Audi e-tron family.
Want to learn more about your Audi e-tron? 
We've gathered a library of helpful tutorial videos that answer all of your questions about your Audi.
Sign up to stay informed. 
If you have any questions or inquiries regarding the upcoming future of Audi Electrification, please feel free to sign up to get the latest news as it comes along.
Legal: 1 Estimated charging times are provided as a reference only. Actual charging times will vary based on battery state of charge, driving behavior, battery condition, current, resistance, and ambient temperature, available voltage, and charging frequency. 2, 2 years of complimentary 30-minute charging sessions provided on the Electrify Canada network, commencing as of the date of purchase / lease of the e-tron. For more details, visit: https://www.electrify-canada.ca/etron/